VW Settlement – Kansas Forums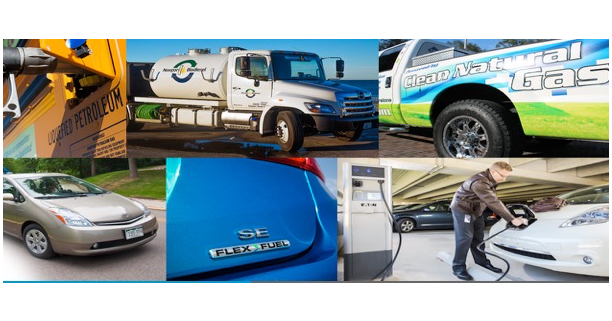 Join us at one of four events in Kansas this September and October to learn about the Volkswagen Settlement and what it means to fleets in the state of Kansas. At each event, we'll provide the latest information, a forum for discussion, and give you tools to participate in decision-making for the state's plan for its $15 million share of the VW Environmental Mitigation Trust.
hosted by Salina Area Chamber of Commerce and 24/7 Travel Stores
Sept 6, 2017, 10:30a. – 12:30p. Lunch will be served
120 W. Ash, Salina, KS 67402-0586
hosted by Finney County Economic Development Corporation and Clean Energy Business Council
Sept 7, 2017, 1:00p – 3:00p
City Administration Center, 301 N. 8th St, Garden City, KS
Register for Garden City, Sept 7
hosted by Clean Energy Business Council
Sept 13, 2017, 1:00p – 2:30 p
Address tba
hosted by Wichita State University
Oct 3, 2017, 1:30p – 3:00p
WSU Old Town, 238 N. Mead Wichita, KS 67202 (Directions & Parking Info: http://communityengagementinstitute.org/Documents/WSUOldTownMapandParkingDirections.pdf)
The forums are being presented by Central Kansas Clean Cities in cooperation with Kansas Department of Health and Environment and Climate + Energy Project.
If you can't make it in person, send us feedback on how your fleet might use settlement funds.
Partial Consent Decree for 2.0 Liter Subject Vehicles
$2.7 billion was allocated to states, tribes, and certain territories based on impacted VW vehicles in their jurisdictions
The funds support projects that reduce NOx emissions
Similar to EPA's Clean Diesel program
Kansas 2.0L allocation: $14,791,372
Second Partial Consent Decree for 3.0 Liter Subject Vehicles
$225 million adds to each state's Environmental Mitigation Trust.
Kansas 3.0L allocation: $870,860
For more information about the settlement in Missouri, Kansas or nationwide, visit our Volkswagen Settlement page.
https://mec.bluesym10.work/wp-content/uploads/2017/08/alt-fuel-graphic.png
792
612
Kelly Gilbert
https://mec.bluesym10.work/wp-content/uploads/2017/06/mec-logo-400x400-rough-cob-300x300.png
Kelly Gilbert
2017-08-08 11:19:35
2017-08-18 18:19:26
VW Settlement – Kansas Forums